MORE ABOUT US
We are a co-educational Catholic-ethos Gaelscoil that supports and celebrates our students' talents and abilities.  Our all-Irish primary school is synonymous with an extremely high standard of education, celebration of our Irish culture and heritage and an open, welcoming atmosphere.  The core principles of the Irish Curriculum are adhered to and enhanced through active learning and child-centred practices.  As an Edmund Rice Schools' Trust school we adhere to the core values of the trust and follow the example of Blessed Edmund Rice.  A wide variety of after-school activities are on offer each year.  As a Green School we are working towards a sustainable future.  Our green-fingered pupils, staff and parents are creating a wonderful school garden, with outdoor classroom and poly-tunnel, to enhance our school campus and provide further learning opportunities for our pupils. 
OUR HISTORY
Gaelscoil Sáirséal was founded in 1990 under the patronage of the Catholic Bishop of the Limerick Diocese to serve the demand for all-Irish primary education in the north of Limerick City and its surrounds.  In 1990, 36 pupils were on the roll.  There are currently 258 pupils attending the school. Gaelscoil Sáirséal has been under the trusteeship of the Edmund Rice Schools' Trust since July 1st 2015.  We moved to our new permanent home on the Shelbourne Road in August 2016.
SCHOOL STAFF
Príomhoide – Ian Ó Madagáin
Príomhoide Tánaisteach – Ríona Uí Cheallaigh
Naíonáin Bheaga – Nicola Nic Fheorais & Tara Ní Mhaoldomhnaigh
Naíonáin Mhóra – Tríona Uí Dhonnghaile,  Lorraine Uí Thuathail & Elaine Ní Chrualaoi
Rang 1 – Bríd Ní Gháirbhith
Rang 2 – Caoilinn Ní Dhonnabháin
Rang 3 – Proinnsias Ó Cathasaigh
Rang 4 – Leontia Ní Dhúda
Rang 5 – Deirdre de Róiste
Rang 6 – Pádraig Ó Cearbhaill
Oideachas Spesialta – Niamh Céitinn, Edel Nic Éanaigh, Colm Ó Cathasaigh & Ríona Uí Cheallaigh
Cúntóirí Ranga –  Sharon Foster, Sinéad Uí Bhroin & Ruth Uí Bhroin
Rúnaí Scoile – Áine Uí Fhlannagáin
Feighlí Scoile – Gearóid Philpott
Currently on
Career Break/Maternity Leave:
– Laura Breathnach
– Katie Uí Shúilleabháin
– Sandra Uí Dhonnchú
The Board of Management manages the school on behalf of the patron and is accountable to the patron and the Minister. The Board must uphold the characteristic spirit (ethos) of the school and is accountable to the patron for so doing.
The principal is responsible for the day-to-day management of the school, including providing guidance and direction to the teachers and other staff members of the school, and is accountable to the Board for that management.
Gaelscoil Sáirséal Board of Management meet together regularly. Board members work in a voluntary capacity and for the benefit of the school. The following are the members of the Board of Management:
Members of the Board of Management 2019 – 2023 are as follows
An tAthair Micheál de Bhál, Chairperson & Patron's Nominee
Seán de Brún, Patron's Nominee
Eoin Ó Conchúir, Parents' Nominee
Liz Nic Conmara, Treasurer & Parents' Nominee
Sandra Nic Oscair, Community Nominee
Muireann Uí Chearbhaill, Community Nominee
Colm Ó Cathasaigh, Teachers' Nominee
Ian Ó Madagáin, Príomhoide and Secretary of the Board of Management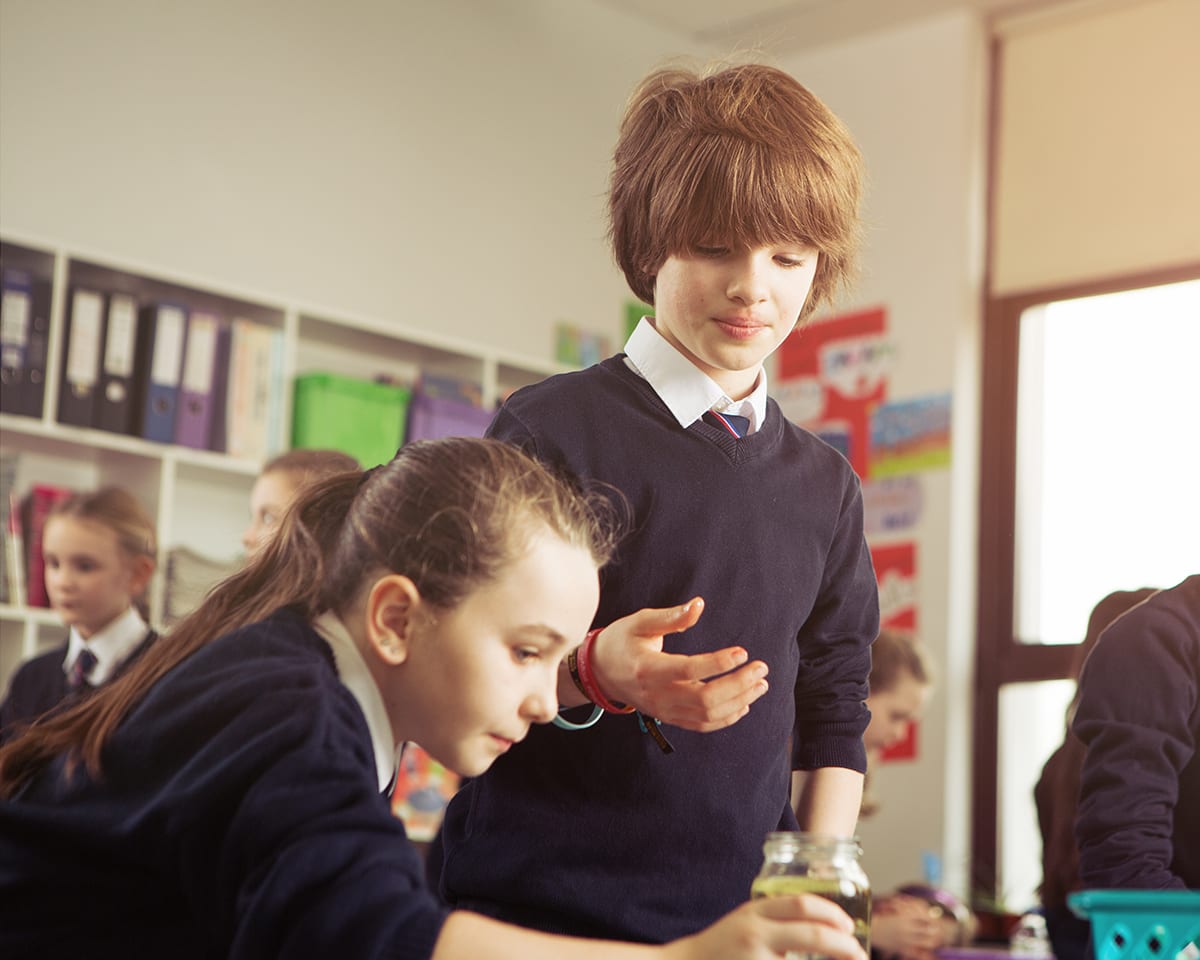 OUR APPROACH
Gaelscoil Sáirséal aims to foster a positive and enjoyable learning atmosphere that promotes and celebrates our Irish culture & heritage.  Children's learning capacity flourishes in a happy learning environment.  Our teachers understand that they are in 'loco parentis' and the school aims to establish an understanding and caring relationship between teachers and pupils, thus earning their respect.  It is our aim to foster an open, cooperative and communicative atmosphere, which will enable pupils and the school staff alike to work in harmony.  Gaelscoil Sáirséal is a co-educational primary school and the principle of equality is a core element of our ethos and is promoted at all times.  Mutual respect for the entire school body is developed as a result.
TAIMID GAELACH
Pupils here learn through the medium of Irish.  The Irish language is spoken naturally throughout the campus.  One of the objectives of our primary school is to nurture fluency in the Irish language from an early age.  To achieve this we follow the principles of immersion education in our Infant classes.  Gaelscoil Sáirséal isn't just a primary school, we are a proud Irish community, whose members wish to promote the Irish language, culture and heritage.  By celebrating and embracing our own culture we inspire the school community to understand, celebrate and welcome other cultures.  The Irish culture is entwined and engrained in our school curriculum with our pupils enjoying Irish dancing, music and Gaelic Games.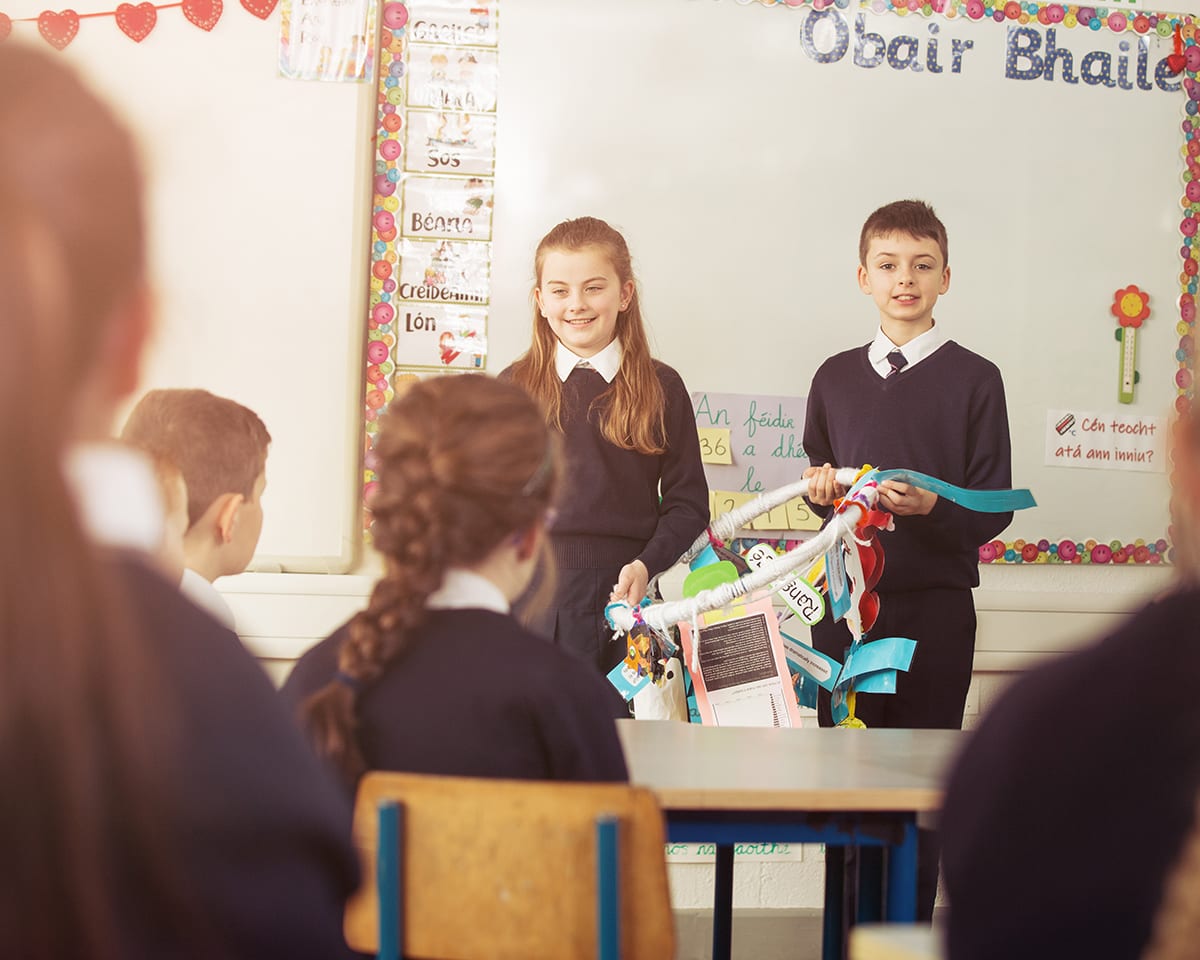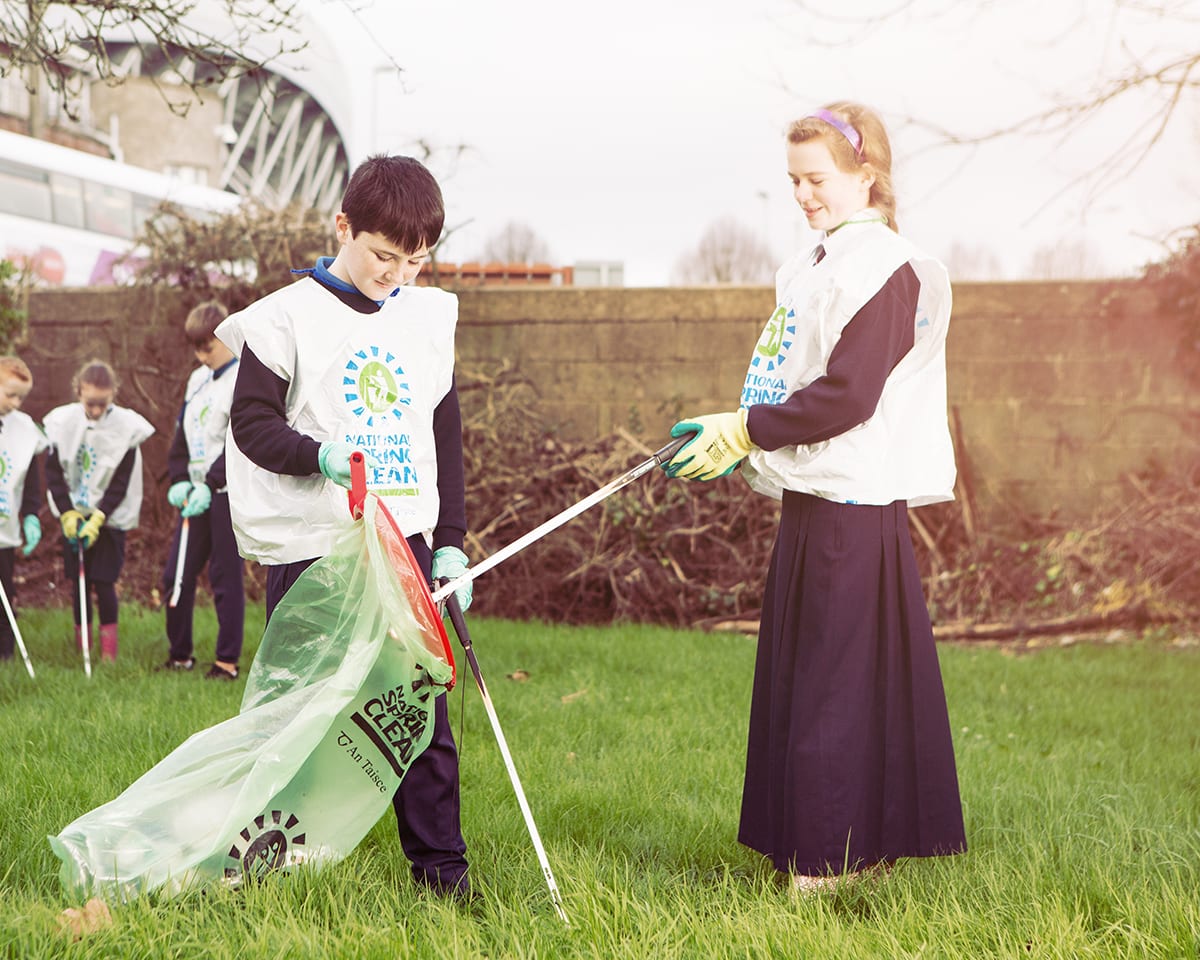 GREEN SCHOOLS
We are a Green School with 4 Green Flags.  The aim of the Green Schools programme is to work together for a sustainable future and we are very proud of all the work done by our school community to achieve this aim.  We have been awarded flags for Litter and Waste, Energy, Water & Global Citizenship: Marine Environment.  Pupils from 1st – 6th Class are members of the Green Schools Committee where they learn about environmental issues and raise awareness among the school community
WELLBEING
The wellbeing of our pupils is very important to us and we promote physical and mental well-being in our school.  Our pupils are afforded the opportunity to take part in a wide variety of activities; sport, music, drama, chess, art, gardening and Green Schools.  We encourage them to look after and respect their bodies through our Healthy Eating Policy and regular exercise.